There are few industries that undergo constant change quite like the fashion business. It is a thrilling cycle to be a part of, and we constantly stay on top of all the latest developments. If we failed to do that, we never would have attained the longevity we have. Fashion talent agents require the expertise of a particular quality and we stay abreast of every detail at all times. That is how we are able to gain the trust of companies and photographers who return to us again and again because we understand their business.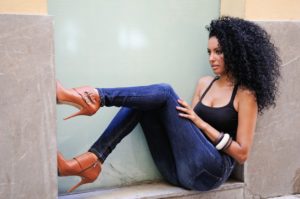 Modeling involves much more than having a look. We know the intricacies of the work involved in a being a successful model, and we train those we take on to be diligent in their craft so that they represent the brand to the best of their considerable abilities. It is not an easy process, but we know exactly how to make it happen. That is why we are the premier choice for anyone looking for models in Atlanta, GA.
We take a lot of pride in being recognized for the high level of quality in models we select and help improve. We only select people who are willing to put in the work to be great. Being respectable is nice, but at About Faces Models & Talent, we strive to go far beyond just that.
For the best experience in fashion modeling in Atlanta, GA or anywhere else, bring your business to us at About Faces Models & Talent. We have fantastic talent that we work to develop and bring well prepared for your project.