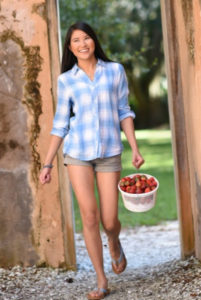 We have been in business for over three decades, and that is no accident. When you put in the work to understand the needs of your client on an intimate level, then you go a long way towards satisfying their needs and making them happy. We have no interest in finding a merely adequate fit with the talent for your project. Our aim is to bring you the talent that makes your project even more than what you thought it could be. We have the experience and expertise to do just that.
At About Faces Models & Talent, we have all the qualities that you expect from a top-rate model agency and plenty more. We hire people with the intangibles to go places in the modeling business and then work with them on their development in all sorts of ways. We act as a consultant to them on all the details of their work to ensure that they will make positive contributions whenever we match them with organizations in need of high-quality models.
We go out of our way to train models who can capitalize on their look by being professional, reliable, and committed to their career. The track record we have produced over the years shows just how capable we are of accomplishing that. We are truly a full-service modeling agency out to form partnerships with entities that need models. Our goal is to have you excited to come back to us again and again.
For a model agency in Atlanta, GA that goes the extra mile to surpass the expectations of their clients, you need to get in touch with us at About Faces Models & Talent. No one touches our experience, knowledge, and talent.